Plantronics Wireless Headsets
Plantronics Wireless Headsets from Headset Express
Free Your Hands - Free Your Life with a Plantronics Wireless Headset from Headset Express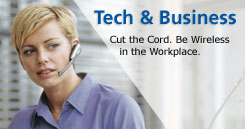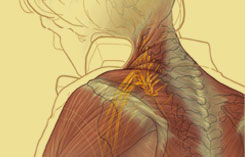 Plantronics Wireless Headsets offers you no phone cords, no headset wires, and no limitations. Just superior sound quality, stylish design, and hands-free headset convenience. The simplicity of USB connectivity of Plantronics Wireless Headsets adds to their value. The CS50-USB Plantronics Wireless Headsets are the first wireless headsets for VoIP applications with remote call detection and answering capability, thanks to our PerSonoCall™ software.
With Plantronics Wireless Headsets, now you can continue talking while completing other tasks up to 200 feet away. Take another call with the touch of a button, and talk up to eight hours without having to recharge. When it comes to wireless headsets, the creators of Plantronics Wireless Headsets has thought of everything! The CS50-USB Plantronics Wireless Headsets offers four comfortable wearing options: over the head, over the ear, behind the neck, and dual T-pad headband. Experience the freedom of Plantronics Wireless Headsets! You can wear the Plantronics Wireless Headsets for extended periods comfortably.
Also, enjoy the freedom of Plantronics Wireless Headsets in the office or on the go with the L510S Bluetooth Plantronics Wireless Headsets System. These extremely lightweight, versatile and stylishPlantronics Wireless Headsets provides all-day wearing comfort, and they fold away for easy storage. The noise-canceling microphone delivers the best voice transmission possible, and superior sound quality. Perfect for the professional on the go, you can seamlessly switch between your office phone and voice-enabled Bluetooth mobile phone, PDA or laptop—with the touch of a button. With up to 6 hours of talk time (up to 100 hours standby) and 33-foot roaming range, one headset does it all. It's right here… Whenever, Wherever, Plantronics Wireless Headsets!
Some of out other product lines also include folloeing:
-The CS 55 offering options in how you prefer to wear it, long battery life and an incredible 300 foot range.
-The Savi 100 that is able to provide one button call-control, conferencing with other Savi devices and much more.
There many more products and options to choose from.