Jabra Wireless Headsets from Headset Express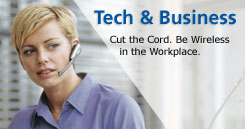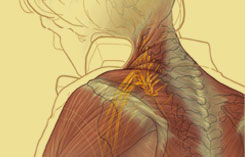 Jabra headsets have high quality sound and many useful functions that achieve the perfect hands-free mobile experience. Some Jabra headsets feature vibrating alerts, which warn you when you have an incoming call without having the phone ring. Useful if you are in a situation where you need silent notification like a boardroom meeting or movie theatre.
You will never miss any calls, even if you're not wearing your Jabra headsets. Jabra headsets also offer a convenient answer/end buttons. Jabra headsets offer volume control, which means you can also easily manage your call's volume without ever having to touch your mobile phone at all.
Some Jabra headsets offer over-the-ear design which looks very stylish, while being extremely functional. Efficiancy is the key factor behind the size and functionality. Jabra headsets are super light and are built to fit over either ear comfortably. In fact, Jabra headsets are so comfortable you'll hardly notice you're wearing one.
Jabra headsets are able to accompany a variety of lifestyles and activities. Since you are able to get up to 7 hours of talk time in battery life, and up to 200 hours of battery life on standby, you will spend less time charging your Jabra headsets. This leaves you with more time to talk using your Jabra headsets. Advanced features include, but are not limited to; LED status lights and offer easy battery charging through a USB connection to any PC.
Jabra headsets help you enjoy the freedom of wireless and hands-free communication with its state of the art technology. Get great deals on Jabra headsets and a wide variety of other headsets and accessories from HeadsetExpress.Ca, one of Canada's leading headset dealers.