Wireless Headsets - Free Your Hands
Wireless Headsets from Headset Express
Free Your Hands - Free Your Life with a Wireless Headset from Headset Express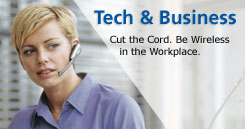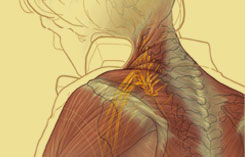 There are a lot of benefits of using Wireless Headsets from Headset Express. Wireless Headsets, give you hands-free control over your mobile phone without the need for cables or wires getting in your way. Wireless Headsets from Headset Express have an earpiece that fits inconspicuously in either ear, allowing you a convenient and discreet access to all basic call controls, whether your phone is stashed away in your pocket, golf bag, or even lying on a table nearby. Wireless Headsets can be key for safe driving especially with the passing of the cellphone ban law.

Wireless Headsets don't just allow you the freedom of movement. Wireless Headsets from Headset Express give you freedom of choice with our wide selection. Many of our Wireless Headsets have the internationally recognized Bluetooth standard and are compatible with Bluetooth-equipped phones. Compatible phones must support the Bluetooth 1.1 specification and Wireless Headset or Handsfree profiles. Advanced Freedom of Movement with Wireless Headsets from Headset Express.
Many Wireless Headsets from Headset Express offer a distinct design with advanced Bluetooth technologies that offer you ingenious and easy control over calls. The Wireless Headsets Answer/End button lets you take and make calls, redial, and switch the audio back and forth between the handsets and Wireless Headsets. Separate volume control lets you raise and lower call volumes to Wireless Headsets allowing you easy movement from place to place-from bedroom to boardroom, cafe to conference, or presentation to party. These are just some of the many features that Wireless Headsets have.
Voice dialing features on certain phones can complement Wireless Headsets very well. It's as simple as just activating voice dialing and then letting your voice direct your call while your hands are free. To maximize call security, many Wireless Headsets also supports encryption of the wireless connection for compatible phone models. Call us now to find out more about the new Jabra Bluetooth Headsets. The T5330 or the GN 9330. Great headsets, great prices.
Utilizing the hands-free features involving Wireless Headsets is crucial for those who need to make or take phone calla while driving. Without Wireless Headsets, calling while driving can be difficult, therefore dangerous. Free movement of hands are important for safe driving. Wireless Headsets can also be useful for other physical activities too such as work, sports, etc.

For more general information on Wireless Headsets, and their benefits, please contact us at Headset Express today!